2021 Fall Reunion
When: November 19 – 20, 2021
Where: Valley of Harrisburg, A.A.S.R. 2701 N 3rd St. Harrisburg, PA 17110
Honored Guest: Brother Thomas Gamon, IV, Right Worshipful Grand Master of Pennsylvania
New Member Dues & Fees: $240.00 ($125.00 For Valley of Lancaster Members)
Degrees:
4° – 7° – 18° – 31° – 32° degrees – Live – Harrisburg Consistory
Are you a Master Mason interested in joining Scottish Rite Freemasonry and the Valley of Harrisburg?
Fall Reunion Honored Guest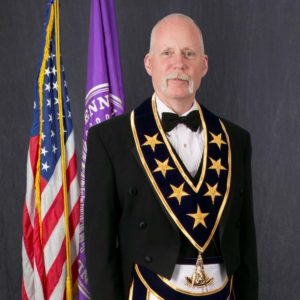 Brother Thomas Gamon, IV, Right Worshipful Grand Master of Pennsylvania
Brother Thomas Gamon, IV, became a Pennsylvania Mason in 1991. A Past Master of Perkiomen Lodge No. 595, Red Hill, Pa., he served as District Deputy Grand Master of District 40 from 2002-2010, as a Representative in Grand Lodge and an Aide to the Grand Master from 2012-2013, as a member of the Masonic Education Committee from 2010-2011, and on the Masonic Villages Board of Directors since 2013.
Brother Tom is a member of Royal Arch Chapter No. 198 and Nativity Commandery #71, both of Pottstown, and Palestine Council No. 8, Phoenixville. A Past Thrice Potent Master of the Reading Lodge of Perfection, he is a member of the Valley of Reading, A.S.S.R. Brother Tom is an Honorary Member of the Supreme Council 33°, and a member of LuLu Shrine. He is also a member of Knights of the Red Cross of Constantine, Perkiomen Valley High Twelve No. 670 and Spring City Forrest No. 34, Tall Cedars of Lebanon. A charter member of Gnothi Seauton, Allied Masonic Degrees Council No. 501 and a past Sovereign Master, Brother Tom is also a charter member of the Pennsylvania Lodge of Research and Hirams Scottish Riders Motorcycle Club, as well as a member of Excelsior Mark Lodge No. 216, the Pennsylvania Masonic Shield and Square Club and the Royal Order of Scotland.
He is a recipient of the DeMolay Legion of Honor and the Chapel of Four Chaplains Humanitarian Award.